Valves for feeding bulk materials into pneumatic conveying systems and discharging out of hoppers and silos.
Shut-off valves for powders and pellets in negative pressure or gravity flow applications.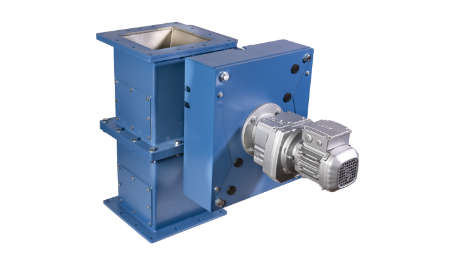 Valves for products discharge in heavy duty applications with high temperature, abrasive products and/or large grain size. Gearmotor, air cylinders or counterweights actuation.